This article explains how to disconnect your Strava account from Final Surge. For information on connecting your Strava account to Final Surge, you can reference Sync Strava to Final Surge. To fully disconnect a Strava connection, it is necessary to disconnect the sync at both Final Surge and Strava.
NOTE: If you are experiencing sync issues with Strava, do not disconnect! Please give the workout 24-48 hours to come to your Final Surge account before interfering with your connection.
Disabling the Strava Sync at Final Surge:
1. Log into the Final Surge website and to to "Garmin/Device Upload" in the "Workouts" drop-down menu.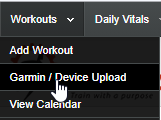 2. Click "Link Strava Account" . That should take you to the Strava Sync page.

3. Click "Remove Auto-Sync".

Disabling the Strava Sync at Strava:
1. Log in to your Strava account at www.strava.com
2. Go to your account Settings.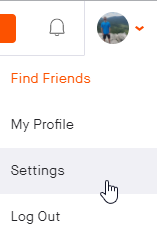 3. Scroll to the "My Apps" section, find Final Surge, and click the "Revoke Access" button.
Now your Final Surge and Strava sync has been removed! Workouts from Strava will no longer automatically sync to your Final Surge account.